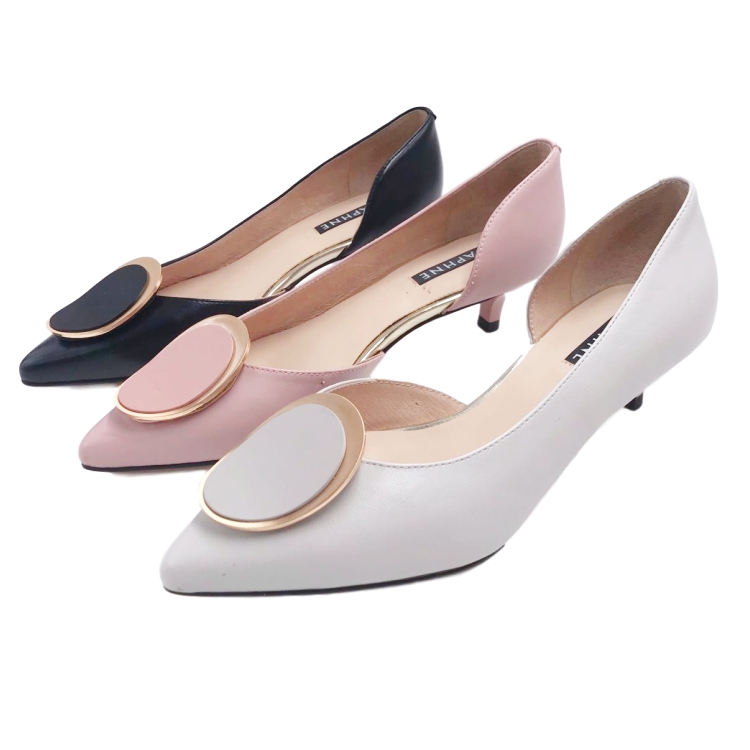 There are various styles and colors of shoes. Women's shoes include high heels, ballet shoes, fish mouth shoes, flat heels, low heels, middle heels
High heeled shoes, extra high-heeled shoes, slope heeled shoes, non heeled shoes, muffin shoes, boat shoes, etc. It is recommended to choose the right women's shoes to match your clothes, so as to show your unique charm and fashion style.
1. Flat heels: the heel height is almost close to the ground
2. Low heels: heel height less than 3.0cm
3. Middle heel: heel height is 3.0cm-5.0cm
4. High heels: 5.0cm-8.0cm
High heels are the favorite of every woman, because they show the sexy, charming, lady and other forms of women incisively and vividly, and bring self-confidence and charm to women on the thin root. Look at the people on the road, whether ol or fashion women, regardless of age are wearing a pair of beautiful high-heeled shoes.
Why? Women seem to have a special preference for it. When a woman is a girl, she yearns for a pair of high-heeled shoes. It's an expectation for her slim body. At the same time, high-heeled shoes are like a woman's favorite for many years. High heels are the symbol of women. Many girls have the plot of high heels, because they can make girls strong, confident and beautiful! Women love shoes just like men love cigarettes, can't let go, can't stop. Life without a suitable pair of shoes is incomplete.
5. Super high heels: heel height greater than 8.0cm
6. Wedge heel shoes: the wedge-shaped shape of the heel is connected with the forefoot
7. Heel less shoes: shoes with no heel structure on the sole
8. muffin shoes: foam material with a height of more than 50 millimeters.
9. Boat shoes: when the shoe mouth is sewn and placed flat with elastic mouth, the shoe body is bent like a boat